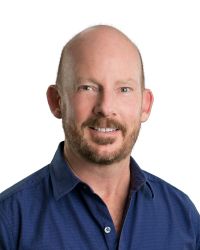 Timothy McTavish-MLS Only
Realtor Associate
DRE# 01434731
At the heart of agent Tim McTavish's professional ethics is his strong Midwestern upbringing – and although he's lived in southern California for nearly three decades, he's never left behind the respect for loyalty and hard work instilled throughout his youth. He brings those qualities to every client he assists – along with honesty, charisma and a reputation as a great listener – leading to high rates of repeat and referral business for first-time buyers and seasoned investors alike.
McTavish honed his negotiating and contract skills during his early career in the travel industry, where he also learned about global cultures and traditions while building an international network of friends and professionals. Today, they're ready to assist HôM Sotheby's clients who are buying or selling properties in the desert from anywhere in the world.
Along with his partner, Carlos, McTavish has lived in the Coachella Valley for more than a decade. He's deeply passionate about the area and has extensive professional networks that can bring out the beauty of any desert property. He's also an active member of many industry organizations including the California Association of Realtors, the National Association of Realtors and the Idyllwild Association of Realtors.