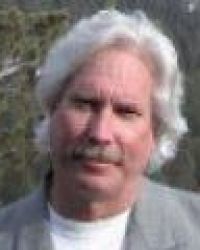 Will Lowry - MLS Only
Designated Broker
DRE# 01293012
Your Personal Realtor. Veteran Writer, Film Maker~Will Lowry
Welcome to Idyllwild Mountain Realty, your source for Idyllwild Real Estate. Whether you are listing your property, searching for a new home, raw land, vacant lots, investment or commercial properties in Idyllwild and its surrounding communities, I offer you professional, courteous and, most of all, personal service. As owner of Idyllwild Mountain Realty, I strive to keep my company's reputation both honest and friendly. My representation is always one-on-one, keeping your best interest in mind. You will deal directly with me and not be passed onto the next available sales agent. I take pride in learning each client's individual needs and designing a real estate plan to satisfy those needs. My satisfied customers are my best advertisement. As a twenty-eight year resident and homeowner in our quaint little community of Idyllwild, I know that every buyer is my future neighbor. After they become property owners there is a world of things to know about day-to-day mountain living and our community. I understand the importance of making myself available after the escrow has closed, gladly helping you with any nuance a new resident of the hill might encounter. As your new neighbor I'm always willing to answer any questions you may have and will be glad to network them to talented and reliable trades people.
We live in a small world and an even smaller community here in Idyllwild, California and I am aware of the importance of being honest, friendly and neighborly. As owner and agent of my small but mighty real estate company, Idyllwild Mountain Realty, I'm willing and able to provide you with the best and most personal service possible.

As a member of Idyllwild Multiple Listing Service (MLS), I am always seeking new listings to give potential buyers the greatest variety of property choices. Mountain resort properties are in constant demand as people become able to afford vacation homes or like many, chose to retire away from the hustle and bustle of the city.